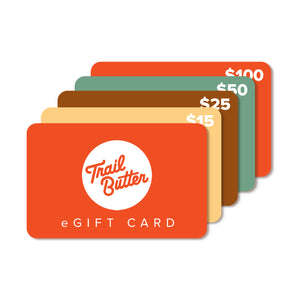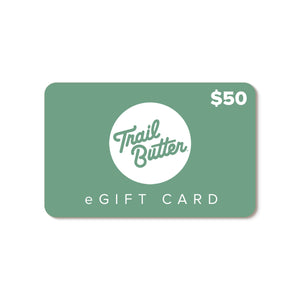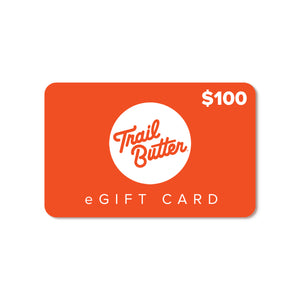 Product image 1
Product image 2

Product image 3
Product image 4

Product image 5
If you love Trail Butter and think your adventure buddy, loved ones and others need to get on the Trail Butter train, send them an e-gift card so they can select which blend their tastebuds will go "nuts" for or which piece of gear they'd prefer to sport...or BOTH! Thanks for supporting Trail Butter and for sharing your love of our brand with someone new!
Up to 6G Protein Per Serving
"Trail Butter goes with me everywhere, delicious, nutritious and delicious...yes, it's doubly delicious."
Gary Robbins
Ultrarunner, Race Director
"Trail Butter fuels me and my pup for our long runs around the Chuckanuts!"
Krissy Moehl
"Trail Butter is my preferred wholesome, slow-burning fuel for long days in mountains!"
Joe Grant