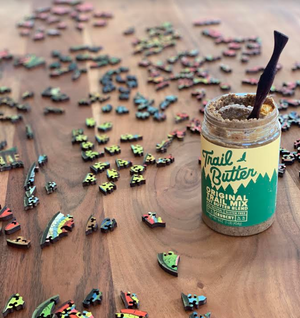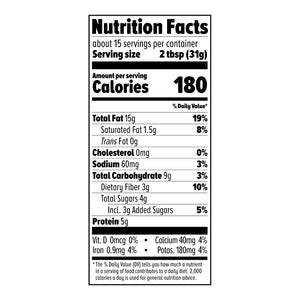 Product image 1

Product image 2
Product image 3

For our Original Trail Mix Blend, we've taken the simple, tried and true ingredients of a classic trail mix and blended them up into a subtly sweet, almond & sunflower seed butter, packed with good fats thanks to avocado oil. A touch of semi-sweet chocolate, clover honey, and dried cranberry chunks finish this blend off with a burst of sweetness or zing of tanginess, depending on the bite. Original Trail Mix gives a real-food nutrition boost to any snack, on or off the trail.

Now with avocado oil! A heart-healthy oil option similar in nutritional profile to olive oil!
INGREDIENTS
Ingredients: Almonds, Sunflower Kernels, Avocado Oil, Dried Cranberries (cranberries, sugar, sunflower oil), Honey, Fair Trade Semi-sweet Chocolate (cane sugar, unsweetened chocolate, cocoa butter, dextrose, sunflower lecithin), Sunflower Lecithin, Sea Salt, Ground Vanilla, Rosemary Extract (flavorless, to preserve freshness)
Contains: Almonds, Cashews. Made on shared equipment with peanuts, tree nuts, wheat, soy, milk, and sesame
Refrigeration not required.

This blend is soy-free and paleo-friendly
"Trail Butter is my preferred wholesome, slow-burning fuel for long days in mountains!"
Joe Grant
"I love having Trail Butter when I travel because I never have to worry what I am going to eat before an important run or race. Not only is it delicious, it is convenient whether traveling overseas or camping on a mountain top, and I know that it will give me the energy that I need to perform my best."
Maria Dalzot
"Trail Butter goes with me everywhere, delicious, nutritious and delicious...yes, it's doubly delicious."
Gary Robbins
Ultrarunner, Race Director